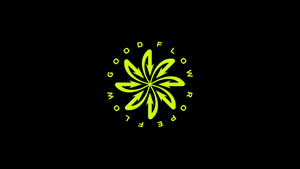 READY TO FLOW?
---
Flow state is a high-energy state where your mind, body and soul are fully connected, immersed and focused. Rope flow is the simplest and quickest way to reach the flow state. Good Flow Milano has everything you need to get you started.
Flow with us!
YOUR ROPE WITH A MATCHING T‑SHIRT!
---
Flow in style with a rope and its matching t‑shirt! Coming soon in our webstore, the Court SP, California and Australiana ropes will have companion t‑shirts in matching colours available in four sizes.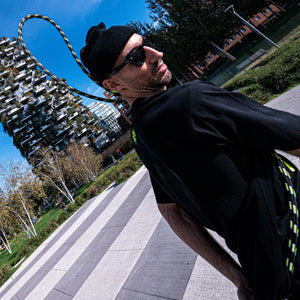 BENEFITS OF ROPE FLOW
Rope flow is a powerful and beautiful practice that reconnects mind, body and soul through easy-to-learn gestures. Empower your brain, clear your mind, reactivate your body, soothe your soul: endless moves, endless benefits.
LEARN HOW TO FLOW
High-quality lessons designed to reach your goals.
Mindfulness at a whole new level, train your body or just feel a lot of positive vibes.
With Good Flow Milano you can reach your goals faster and we are sure you will become a rope flow enthusiast.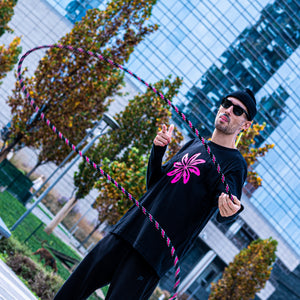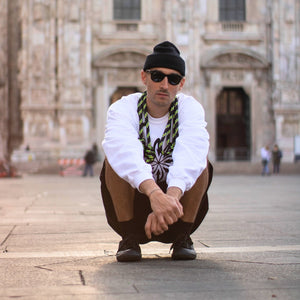 ABOUT ME
My name is Phil.
I am superpassionate about rope flow. This is why I am building Good Flow Milano, a community and a platform dedicated to rope flow at its best.
I manufacture my own series of ropes in Milan and I am a Weck Method P.B.R. certified trainer.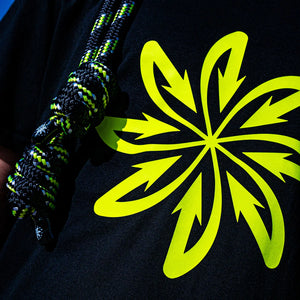 Good Flow Milano celebrates 1 year!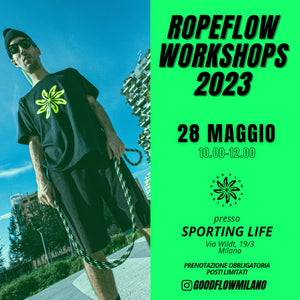 Good Flow Milano program of workshops for 2023 is now half way through! We are honored to have shared rope flow moves and tips with a few great people coming...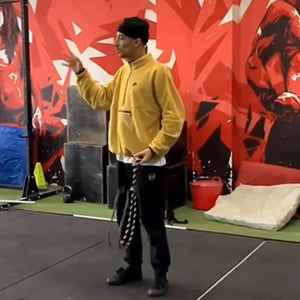 A fantastic rope flow session organised by @dawizarddg in Barcelona at his gym @wodslh, where Phil from Good Flow Milano was invited to showcase a 3H Rope Flow workshop! The...